Origins of the farmhouse
Early farmhouses were unified by their function rather than their style. "Farmhouse" described the simple, sturdily built homes situated on agricultural lands.
The earliest farmhouses were those built by early colonial families in the 1700s. They were composed of readily available materials. Designs were straightforward, with little ornamentation, since owners would have built these homes themselves instead of hiring an architect.
By the mid-1900s, the expansion of railroads made for easier transportation of building materials across the country. Farmhouse appearances took on more personality as owners gained access to new materials. It wasn't uncommon for farmhouses to incorporate elements from other design trends, like Queen Anne railings or Greek Revival columns.
Their rural locations and straightforward practicality was the greatest commonality amongst these farmhouses.
Evolved to meet the needs of farming families
Though the styling varied, most farmhouses included an enormously proportioned wrap around porch.
These porches functioned as transitional space between the land and the interior spaces of the home. Farmers and their children could pause for a midday meal without tracking dirt into the house. At night, the large porch could be used for storage until the next day's work.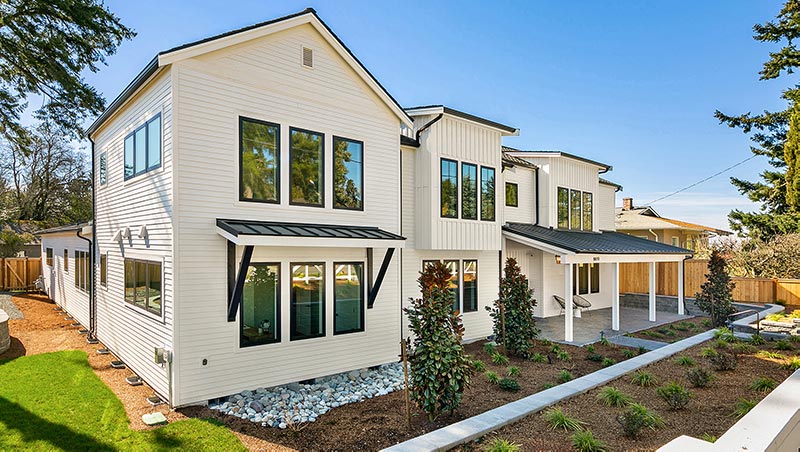 Photos courtesy of Erik Wicklund Real Estate
Farmhouses also included large country kitchens, a large welcoming space for big groups of people to take part in the preparation and enjoyment of meals. Often, these included study, straightforward elements like apron sinks and butcher block countertops.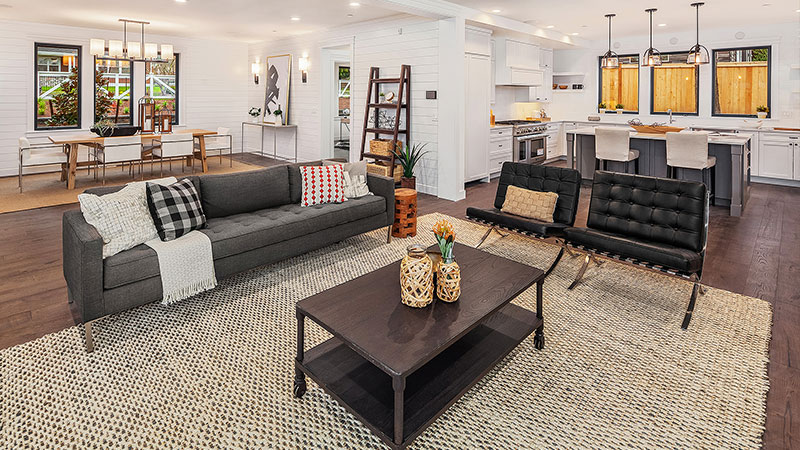 The rise of the "modern farmhouse"
A decade ago, "modern farmhouse" might have described a newly built house on a farm.
Today, modern designers—particularly Chip & Joanna Gaines of "Fixer Upper"—have popularized a new "modern farmhouse." These new designs include the practical elements of traditional farmhouse structures—big porches, eat-in kitchens, apron sinks.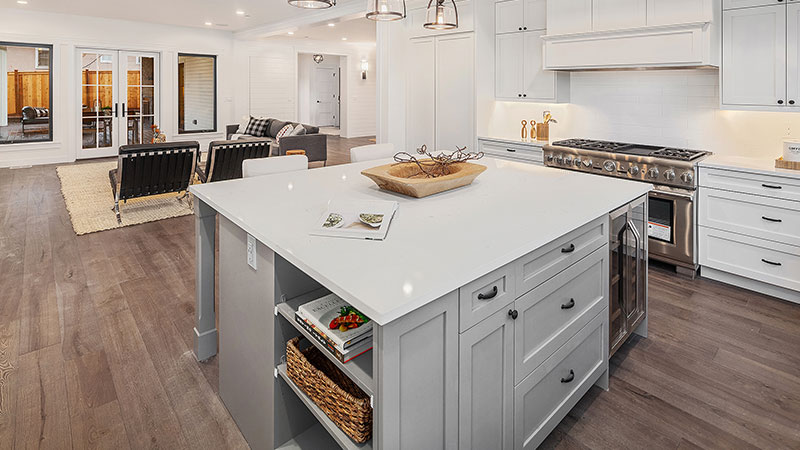 Such farmhouse hallmarks blend with country and industrial design elements, like wide planked floors, reclaimed wood and white washed walls.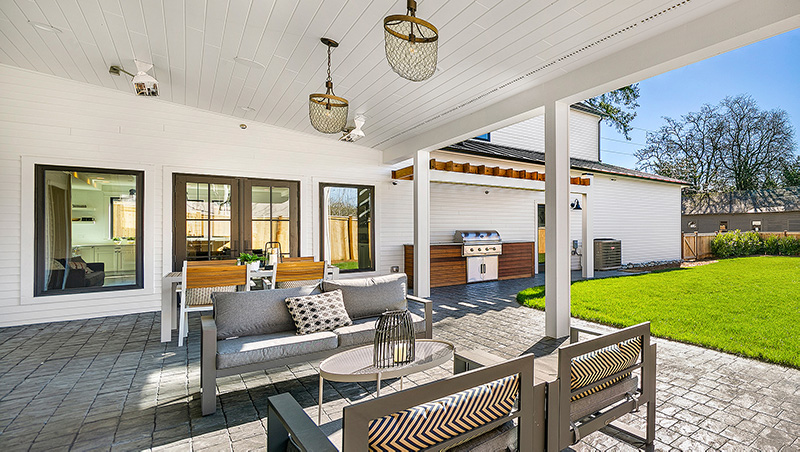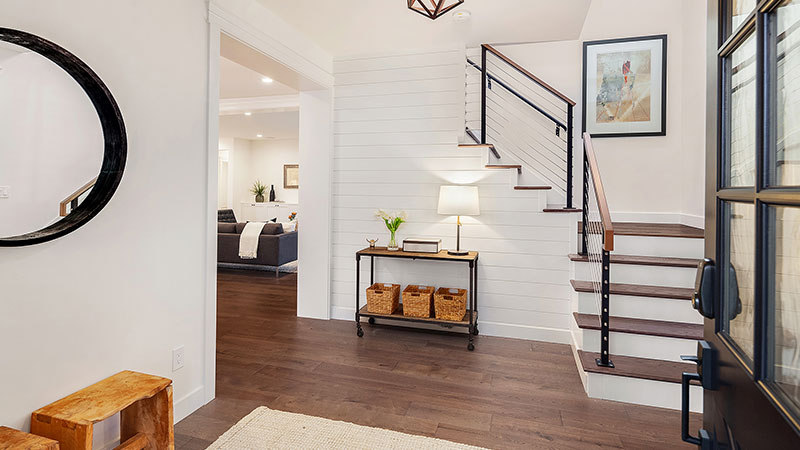 Popularity of the modern farmhouse
Warm and cozy, these "modern farmhouses" appeal to prevailing nostalgias for simpler lower-tech lifestyles. According to Google trends, the phrase "modern farmhouse" was virtually nonexistent prior to 2015. Beginning in 2016, the phrase saw a sharp climb. It reached peak Pinterest in 2017 as retailers like Target, Amazon and Ashley HomeStore scrambled to launch farmhouse-style furniture and home good lines.
Open floor plans—amplified by wide entryways, high ceilings and large windows—allow for lots of family gatherings and natural light. And, because they are sturdily built, these homes appeal to Millennials looking for homes in which to begin families. Thanks in part to their weathered rustic look, these homes are less prone to showing bumps and scratches than more delicate styles.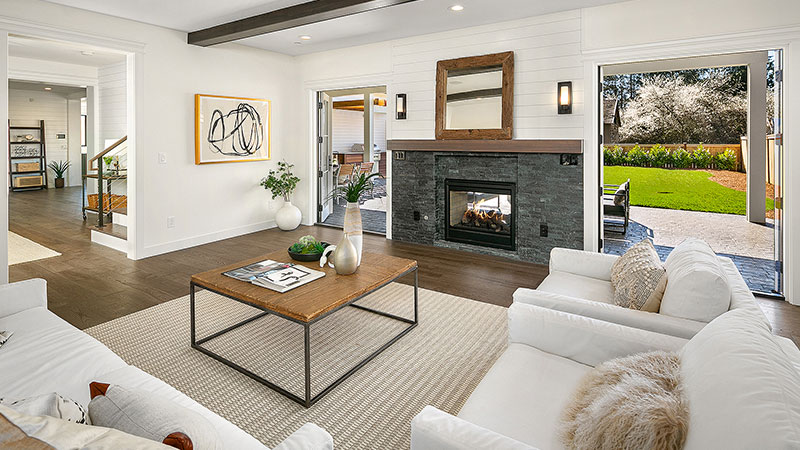 Finally, the incorporation of materials like reclaimed wood makes these homes eco-friendly—mediating construction costs and appealing to environmentally-savvy buyers.